How Does Pallet Delivery Work
In this post, we explain how palletized shipping works. If you are new to transportation, it will be useful for you. Follow our blog to get fresh posts regularly.
04/08/2022
How Does Pallet Delivery Work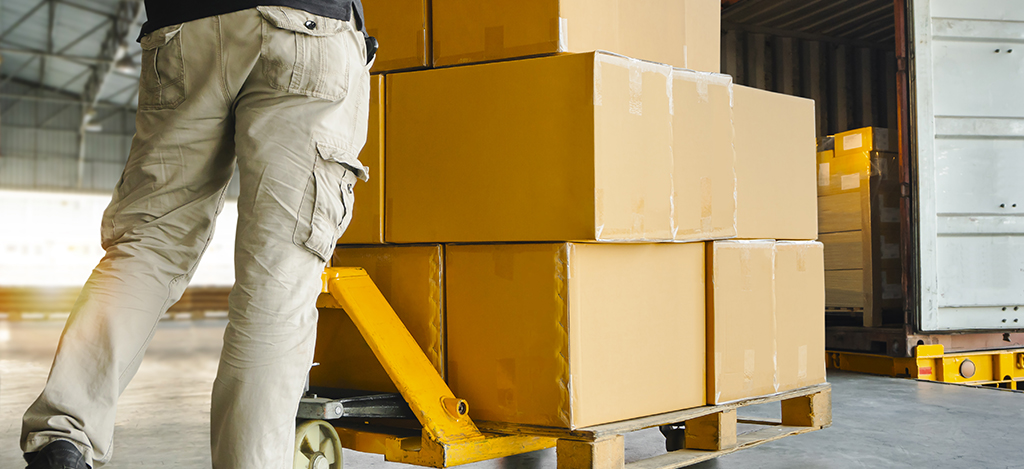 The pallet is a wooden (rarely plastic) crate that simplifies freight transportation and allows shippers to group several little parcels into one pallet. There are two types of pallets. First is a stinger, and it is the most common one. However, it can be accessed only from two sides. As an alternative to the stinger, the second type, block pallet, allows access for forklifts from any angle.
You must prepare your freight and the pallet before shipping. Thus, you will ensure safe transportation for your commodities.
All your goods should be packed inside sturdy boxes
Properly stack boxes; heavy boxes on the bottom, lighter on the top
Use shrink wrap to secure the pallet with boxes
If necessary, use straps to secure the load
After you have prepared your pallet, you contact the carrier company that specializes in pallet delivery. Also, you can work with a pallet distribution network. Which is a cooperation of several companies that work with palletized freight.
Pallet delivery is beneficial for several reasons:
Safety. Pallets are carried only by forklifts, so there is less chance of your goods being damaged while handled manually.
Cost. Palletized shipping is more cost-efficient, especially when you need to transport large items like engines.
Availability. Pallets are pretty cheap, and you can craft them yourself. Also, it is easy to find a carrier to take care of your freight.
Delta Express offers fast and affordable pallet delivery across the US. We also provide cross-border transportation to Canada and Mexico. Contact us 704-288-3119 for a free consultation or booking our services. We will gladly serve you.
ASK US
Please fill out the form and one of our experts will contact you as soon as possible.