What is a Transportation Management System?
TMS has become a commonly used service among logistics companies. It simplifies the business process and helps to manage it better. Let's dive in deeper to learn what TMS really is.
04/08/2022
WHAT IS A TMS?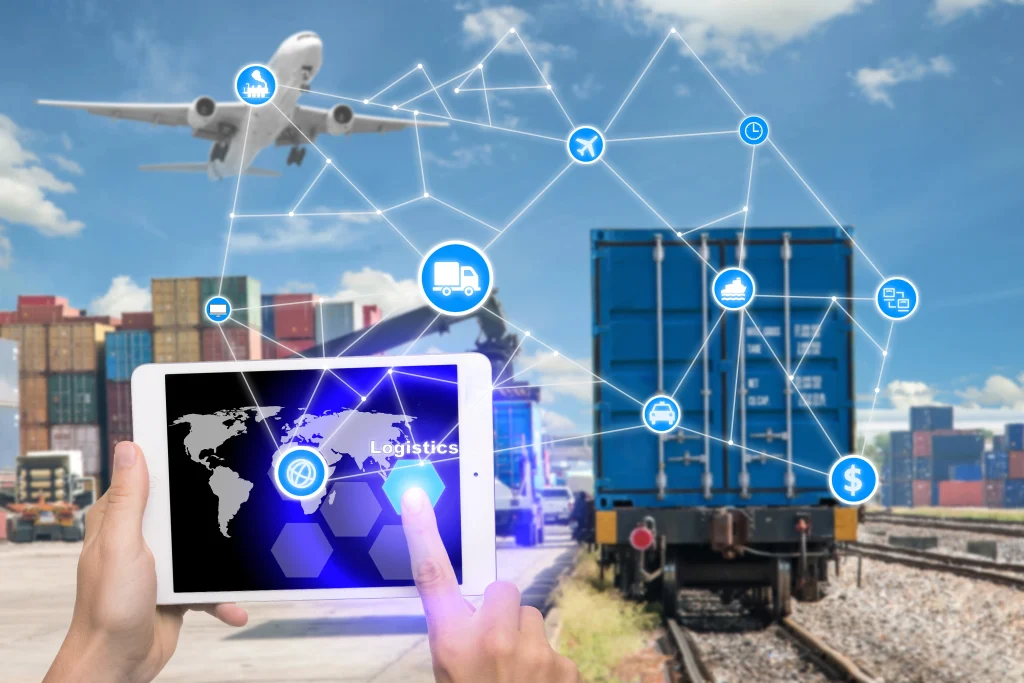 Transportation Management System (TMS) is an electronic system that is used by logistics businesses of any size to help organize, plan, optimize, and execute the movement of freight. TMS can be connected to the ERP system and warehouse management system (WMS) to speed up order flow. The main functions of the TMS are booking, rating, and tracking. You can add more specs and functions by installing different modules. For example, you can have reports, freight audit, and payments, etc.
Benefits of having a TMS:
Saves money
Saves time
You don't need additional people in the crew to take care of communication
More satisfied customers
Full control over business operations
Constant improvement of the functionality
Higher level of security and visibility of freight due to tracking
Three Main Features of a TMS
The Transportation Management System is created to help the business owner to plan, optimize, and execute the movement of goods.
Planning. A simple TMS allows choosing the most optimal way to ship goods. A client can base their decision on the parameter that has the most value for them; whether it's price, specific carrier, distance, efficiency, etc. The more advanced version of TMS you have, the more possibilities it gives. You can have information about trades and tariffs, full visibility of the supply chain process, any potential delays, and many more.
Optimization. TMS can provide tracking, reports, analytics, dashboards to give you the full perspective of your business. You can see what processes can be improved and what kind of changes will be beneficial to it.
Execution. TMS allows to match loads with carriers, communication between customer and carrier, have full shipment documentation, and real-time tracking. Also, all the billing and settlement of the freight can be done with a TMS. Advanced versions of TMS allow carriers, customers, warehouses, and distributors to communicate and exchange information.
What Could Go Wrong with a TMS
There is no perfect system for everything, and TMS is not an exception. There are some problems and disadvantages that may occur when you decide to utilize a TMS.
Limitation. Some TMS may not support the type of transportation you are working with. So, before choosing the provider, be sure to check compatibility.
Cloud or non-cloud based. Cloud and non-cloud TMS may not support (conflict with) each other processes, and information exchange can be hard. You'll need to either buy additional supportive software or change a TMS.
Bias. If you use a TMS that is owned by a third-party or another carrier, it can be challenging to negotiate your rates. Also, some systems may be constructed in such a way that you won't be able to add negotiated terms, or it can have preferred rates.
Reviews. Always check reviews on TMS providers. You'll not only learn if the TMS is good for your business but also know the prices and serviceability of the system.
If you want to enhance your business and utilize a TMS for it, you should be careful. Be sure to check the provider and compatibility of the system with your business. TMS is always developing; the technology becomes more advanced and supportive. If you want your logistics business to grow faster, you should think about TMS implementation.
ASK US
Please fill out the form and one of our experts will contact you as soon as possible.