How to Ship a Large Item
Do you have to ship something oversized and don't know how to perform it? Check our post where we talk about easy ways of shipping large and oversized items. Subscribe to our blog to receive more insights.
10/08/2023
How to Ship a Large Item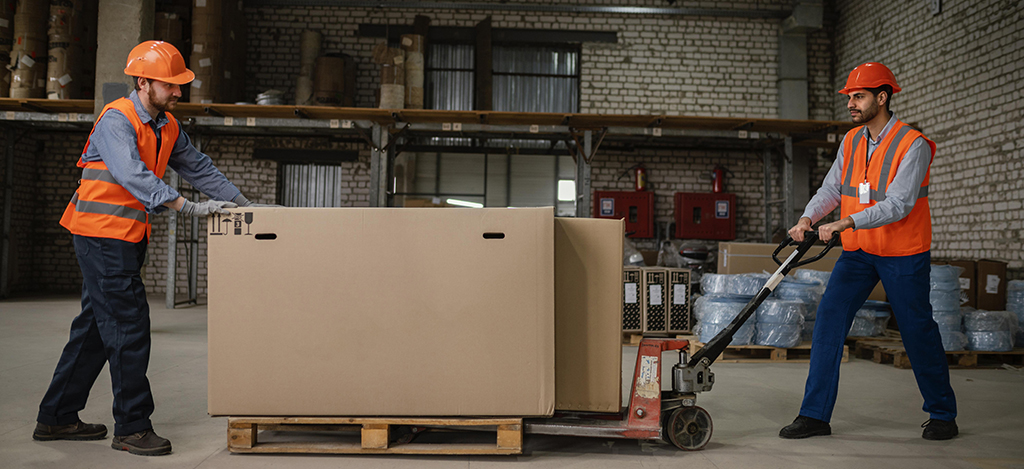 How to Ship a Heavy Item
Heavy and large items can be difficult to deal with. When it comes to shipping, you must decide which transportation service is more of a fitting option. Also, if it is possible, consider splitting your large shipment into smaller ones, as it may be less expensive to transport.
For big parcels, crates, or boxes, you can use regular shipping services like LTL, FTL, or expedited if you are in a hurry. When your freight is so large that it won't fit in a regular van or a truck, then flatbed or oversized shipping is a way to go.
Before contacting a carrier, you should do this to make your shipping experience much easier:
Use strong boxes for the freight
Pack only with heavy-duty tape
Measure the weight and size of your package to know its dimensions
Label your package and inform the carrier about any specifications of your load
You can always contact our specialists and ask how to ship big items. Our team will gladly assist you in any task.
Cost to Ship Large Box
Any shipping cost estimation depends on several factors. Besides the general ones like fuel cost, season, and distance, there are four variables that are also important:
Weight. Weight is an important factor to consider as the carrier needs to know if your freight requires additional equipment for handling.
Dimensional weight. It means the density of your box. And it is the most common pricing technique used for large boxes.
Kind of freight. The price might change depending on what is inside the box.
Packaging. Some carriers provide this service, or you can do it yourself.
Our team is experienced in freight transportation across the US. We can handle any commodities from small to extremely large. Contact us 704-869-2830 today to get your shipping quote.
ASK US
Please fill out the form and one of our experts will contact you as soon as possible.