How Do You Ship a Motorcycle
We have prepared a post that shows the most efficient ways of shipping a motorbike. Feel free to explore and share it. Subscribe to our blog for more.
11/07/2022
How Do You Ship a Motorcycle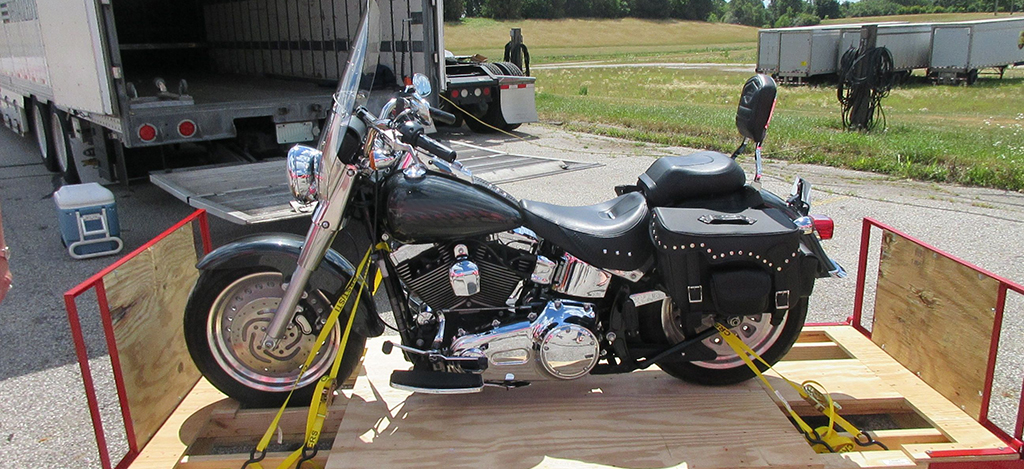 How Do You Ship a Motorcycle: Step By Step Process
Motorcycle shipping may be challengeable, but with enough preparation it is a piece of cake. Smooth bike transportation will require some preparation and work. We will guide you through each step of the process.
Determine which transportation type you need. Closed or open transportation, with or without a crate. Some ways are cheaper but not fit for long-distance shipping.
Look up carriers and quotes. Whether you want to use carrier company services or owner-operators, you want to explore the market and choose the best option.
Book the shipping date in advance. Before the appointed day, you must prepare your motorcycle for transportation and get a crate for it (if you want to ship it this way).
Document your bike's condition. To make sure that the carrier will be responsible for all the damage, you need to document the condition of your motorcycle.
Prepare the bike. Remove your personal belongings, check all loosened screws, check fluids, tire pressure, and battery, also, leave about a quarter of a fuel tank.
Extra insurance. If you ship an expensive or luxury model, consider contacting your insurance provider for extra coverage as not all shipping companies provide insurance that covers its price.
Bring your motor to the carrier. The carrier and you meet up in a pick up place, or you can directly drop it at their facility.
Receive the delivery. You or your trusted person meet the carrier at the delivery location and pick up the motorcycle. Immediately check it for any damage and file an insurance claim if required.
How Does Motorcycle Shipping Work
It works like any other shipping process. You give your freight (bike in this case) to the carrier, and they deliver it wherever you need it. The delivery time frame depends on several factors, those are listed in our previous posts.
You can simplify the motorcycle shipping process by crating your bike beforehand and using an easy-to-access pick up location. It can also decrease the shipping rate for you.
ASK US
Please fill out the form and one of our experts will contact you as soon as possible.