How to Ship One Piece of Furniture
Sometimes you need to transport only one thing that is valuable to you. In this post, we will show you how to effectively and affordably ship one piece of furniture. Subscribe to our blog for more practical tips.
12/07/2022
How to Ship One Piece of Furniture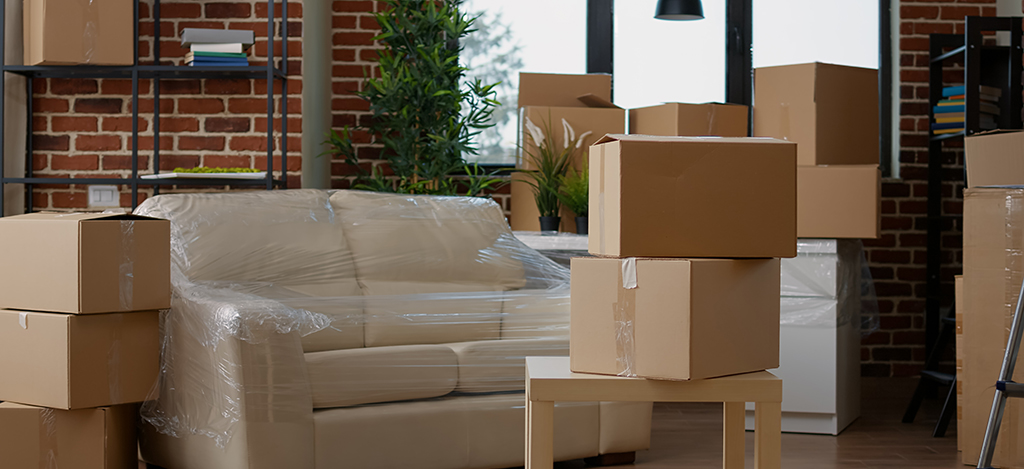 Shipping all the furniture from your house may be very expensive. In these cases, people often sell their stuff and buy new furniture. However, when you have some pieces that are dear to you, you want them in your new home. That's why you may need to transport one particular piece of furniture.
You can easily do it by using regular courier services like UPS or FedEx. Or you can book an LTL shipment from a carrier company. For big or antique furniture you can use FTL or expedited shipping just to be sure that your freight is handled exclusively.
To ship a single piece of furniture, you must prepare it first. And here's what you need to do:
Disassemble the furniture if possible. You can then pack all the pieces into one box.
Use strong boxes or even wooden crates if needed. If the piece can't fit inside the box – use a crate instead.
Use styrofoam for wrapping the furniture.
Measure the package to know the weight and dimensions . It will help the carrier to correctly estimate shipping rates.
If the carrier has an online shipping rates calculator – feel free to use it. Compare the rates from different shippers to plan your budget.
Ship One Piece of Furniture Across Country
For transport across the country, it is better to use a shipping company that specializes in long-haul runs. It is better to use an extra layer of wrapping and add maximum filler material inside the box to ship furniture safely.
You must acknowledge that the longer the distance between the origin and destination points, the higher will be the shipping cost, even if your package is not very big.
Ship One Piece of Furniture to Another State
Interstate shipping is easy when you find a trusted carrier. You just need to properly pack and secure your package for safer transportation. If you plan to move to a neighboring state, you can probably negotiate with a local shipping company.
Ship One Piece of Furniture Locally
To ship one piece of furniture locally is a piece of cake. It is very easy to find a local carrier who will deliver your freight.
If you don't want to bother looking for carriers to take care of your furniture, our team can do it for you. We are an experienced transportation company that works on local and interstate routes across the US. We can ship any freight for you.
ASK US
Please fill out the form and one of our experts will contact you as soon as possible.